As a PVC Ceiling Panel Manufacturers, share with you.

PVC wall panels have a printed design, usually imitating traditional wall panels. Compared with ceramic tiles, PVC bathroom wall panels may seem important, but there are no embossed and textured wall tiles. Obviously, the wall panels are not genuine. The connection in the PVC panel is not easy to find, but it does indicate the man-made nature of the product.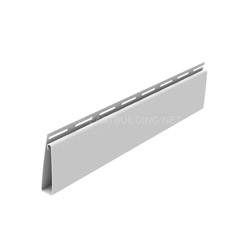 PVC Cladding Trim
The use of UPVC will make the wallboard more durable than ordinary PVC, but it will never be compared with tiles, bricks, or stone. Natural materials can easily last for hundreds of years, while PVC panels may only last for decades. It will need to be replaced at some point.
Wall panels made of UPVC may last for life but may change color due to daily wear and tear. Over time, minor scratches will affect the appearance.
As with ceramic tiles, you compare PVC wall panels with bricks and stone. The artificial appearance may be small, but it is obvious. PVC will never be as durable as these two materials.
Comparing PVC wall panels with wooden facades is not so simple. Wood panelling can be used indefinitely, but this requires regular maintenance. Once the wood deteriorates, it usually cannot be refurbished and may need to be replaced. PVC wood effect panels have a limited lifespan but do not require maintenance.
Our final thoughts on plastic wall decoration negatives
When weighing the pros and cons of the disadvantages of PVC wall panels, most people feel that the disadvantages outweigh the advantages. There is no doubt that PVC wall panels are a cheaper option. But the price advantage brings the disadvantage of using non-genuine products. Although many PVC wall panel designs are unique, PVC wall panels will always be cheap imitations of real things. Therefore, they provide a completely different, more modern look, rather than an imitation.
PVC wall panels are durable enough for most households, but they will not be used indefinitely. The shorter service life is offset by the convenience and time of installing PVC wall panels. There is very little dust involved when installing PVC wall panels, and the whole process is less than any other process. Therefore, it is relatively easy and not too expensive to replace PVC wall panels when needed.
No one regards the obvious shortcoming of shorter lifespan as a disadvantage. Modern interior decoration trends are changing rapidly. In this case, PVC wall panels are preferred. With the emergence of new styles, changing the appearance of a room is more cost-effective and easier to manage.
Our company also has PVC Cladding Trim on sale, welcome to contact us.