plastic cladding prices, plastic weatherboard cladding prices
plastic cladding prices
The biggest factor affecting the price of PVC Wide Cladding Board is the type of cladding you choose, whether you choose a pure white upvc plastic cladding board(PVC Ceiling Cladding White) or a wood-effect cladding board.
Installers usually quote their price per square meter of coverage, so the bigger your house, the more you expect to pay. upvc plastic is one of the cheapest forms of cladding, although the price of the high-end version may be the same as the price of wood cladding.
In addition to explaining the price guidance per square meter, upvc plastic cladding prices are difficult to provide guidance because your requirements are different from other homeowners. You can apply the decorative aspect of the cladding to only a part of the house, perhaps just the front wall or extension.
For white upvc plastic siding, you need to pay approximately a certain pound per length, which is roughly 5 pounds. The above price does not include the cost of all accessories required for installation. Black ash effect or red sandalwood effect upvc plastic cladding is also available, and the starting price of black ash and mahogany are higher.
The additional cost of installation may include erecting scaffolding to access higher floors when needed. Always make sure that your quotation includes not only the upvc plastic cladding price, but also all related costs.
upvc plastic
upvc plastic is an excellent low-cost alternative to wood and aluminum, because it can use different finishes to imitate wood finishes. Builders also apply cladding when they need to create exterior decorative layers. The cladding can be used regardless of whether the wall finish is traditional brickwork, block or timber frame.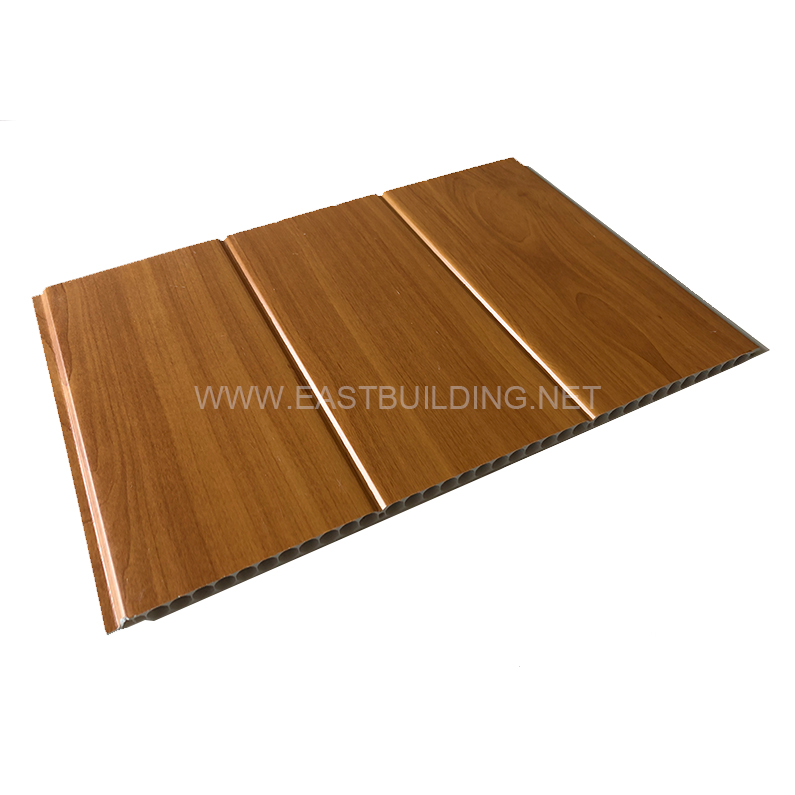 5 advantages of upvc plastic cladding
If you want upvc plastic cladding to purchase, you should know 5 advantages of upvc plastic cladding. When you want to make your house stand out or blend in with its surroundings, you can paint or render in color. If you are looking for a simple textured finish, then the two previously mentioned options may be useful.
But when you want a rustic, wood or wood look, you need to look elsewhere. upvc plastic cladding is good at creating the desired appearance because it has a variety of colors and styles.
The advantages of upvc plastic cladding include:
Available in a variety of colors and finishes, it can provide you with various options to create the look you want.
upvc plastic is a durable and weatherproof material, so your house looks more beautiful, requires no maintenance, and lasts longer.
Enhance the insulation of your house, help retain heat and prevent excessive heating costs.
upvc plastic is waterproof, unlike wood, it is not perishable, so your investment will last a long time.
Lightweight and easy to use, so if you have the right tools and equipment, you can install it yourself.
In order to give you a better understanding of the masonry price of the house, we will use the following example.
Basic white upvc plastic siding for shipbuilding and all necessary accessories.
Worked for two businessmen for two days.
Erection and removal of scaffolding.
Remove all waste from the site.
The above are indicative costs to give you a rough idea of how much it will cost to cover a single gable end wall of the house with a white upvc plastic cladding. According to these data, for example, covering a two-bedroom bungalow can cost between £5,000 and £6,000. This is only an estimate, and the actual quotation provided by the merchant may be less than this. can
Factors that can affect the total cost include:
Upgrade the cladding type from pure white upvc plastic to a more decorative wood-effect cladding type.
The size of your house and the range of cladding that needs to be installed.
For more specific quotations on all these factors, please visit the E-Stone website immediately and get up to 3 quotations from reputable merchants.
Our plastic cladding have high quality and cheap price. If you have any question on product, we will give the professional answers to your short questions.