12 vinyl siding styles: different contours and textures
1) Clapboard
2) Traditional Lap
3) Dutch Lap
4) Smooth
5) Wood Grain
6) Beaded Seam
7) Board & Batten
8) Cedar Shake
9) Traditional Shake
10) Hand-split Shakes
11) Half-round (Scalloped)
12) Log Vinyl Siding
Deciding which kind of siding to install on a house is a major decision, which will affect its appearance and curb its appeal for many years to come. When choosing the right siding for your house, there are many variables to consider, including: texture, board width, color, and insulation type.
Vinyl is one of the most versatile siding, because it is manufactured similar to the most popular wooden siding style.
When talking to a siding contractor, you may discuss the functions of vinyl siding, including the following:
width
thickness
Contour and texture
price
colour
They should be able to lead you to examples in areas where you have installed different types of siding so that you can get a general idea of what the house looks like.
Siding width
The siding usually has 4 different widths:
4"
5"
6"
7"
12 textures and outline styles
Insulated Siding- Vinyl Siding Soffit Solid Model
Hand Split Shake
Half Round -Finish Strip
Dutch Lap- Vinyl Siding Dutch Lap Model
Smooth
Cedar Perfections-UPVC Panel: PVC Foam Board AW1501
Board Batten- PVC Ceiling Cladding White
Beaded- PVC Wide Cladding Board
Straight'Wood Grain-PVC Woodgrain Cladding & Soffit AW3030
The texture of the siding refers to any obvious pattern on the surface of the board. For example, the texture can resemble wood grain or smooth.
Contour refers to the different ways in which the panels are suspended and the overall appearance of the finished product.
1) Clapboard
Diaphragm siding was first used in the United States during the colonial era and is a traditional method of siding. It is used in some of the oldest houses in the country. Commonly referred to as overlapping wall panels or horizontal wall panels.
The partition wall panels are designed with narrow panels approximately 4 inches long. These boards were nailed longitudinally to the walls of the house. They overlap each other and look like wood in texture and outline. The overlap of the planks creates a shadow line that creates an interesting contour. It is more subtle than other overlapping siding options.
2) Traditional Lap
Similar to the bulkhead siding, the traditional lap board is made of 6 inches to 7 inches wide planks. These also overlap. Each plank is wedge-shaped, and the top is narrower than the bottom.
3) Dutch Lap
The planks are installed from the bottom of the wall, and the thicker bottom edge will overlap the bottom planks. This can be very effective in sprinkling water to protect the underlying structure. Compared with conventional partitions, this pattern creates stronger shadow lines.
The Dutch-style knee pads take the traditional knee pads to a new level. The angle of the bevel is sharper, creating more contrast between the boards. The grooves in the overlap area are deeper, resulting in stronger shadow lines.
The goal of the Dutch circle is to create a hand-carved appearance. This hand-made wooden plank will produce deeper shadows and smoother lines. Usually, the width of these boards is 4 inches or 5 inches.
Vinyl siding is made of thin panels, which mimics the appearance of Dutch knee and traditional knee siding. Instead of loading a board at a time, install one part at a time.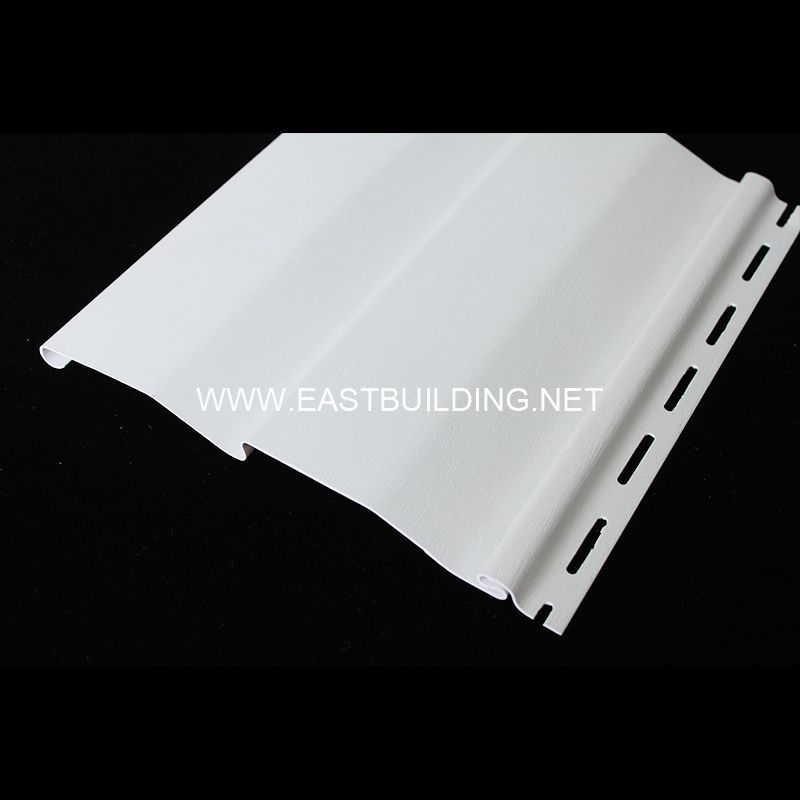 4) Smooth
When people consider using vinyl siding, they usually visually see smooth siding. There is no texture on the surface. This is a great choice for modern architecture because of its clean lines. It also has many colors.
5) Wood Grain
Vinyl siding can also be made of wood grain. It can be installed horizontally or vertically, and looks like soiled wood. However, it is more durable than wood, and wood can absorb moisture and rot.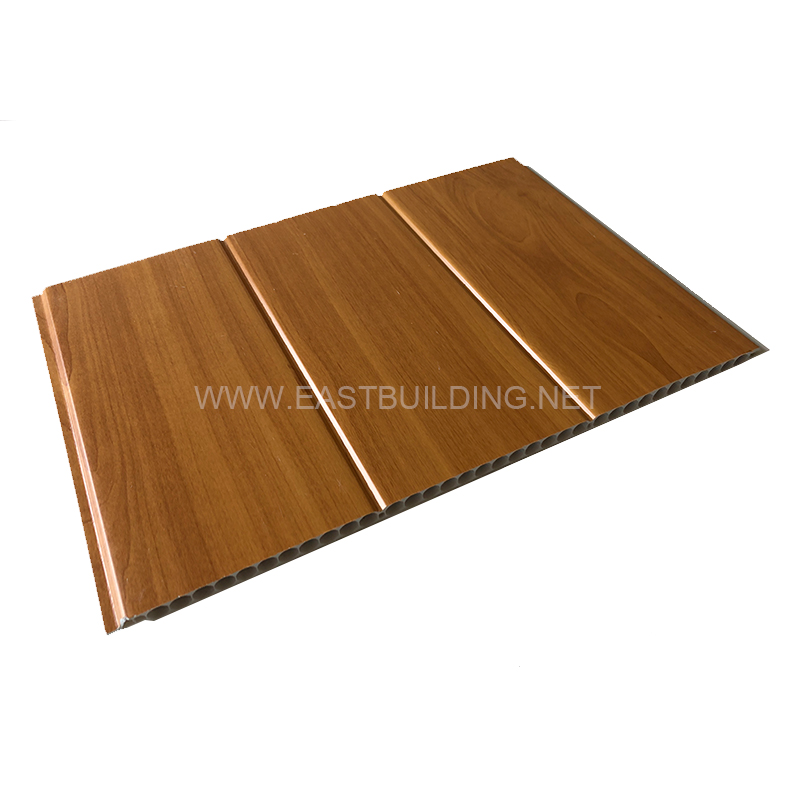 6) Beaded Seam
With beaded seam siding, you will get more interesting shadow lines. There is a circular cut on the bottom edge of each siding. When hand-made siding, this is a very expensive feature that can only be found in high-end houses
The beaded seams look very clean and are very suitable for traditional houses. Beaded seam panels can well set off the lines and make any house look good. The siding is also available in a variety of colors.
7) Board & Batten
Also called barn siding, planks and slatted siding, are the widest planks with a maximum width of 12 inches. The boards are installed vertically or horizontally, with narrow boards nailed in the gaps between the boards
8) Cedar Shake
Cedar milkshakes are the traditional siding choice, originally handmade. Workers will chop cedar wood lengthwise to obtain wedge-shaped cedar wood knots, and then attach them to the wall. They are very rough and have a lot of texture, which makes them unique.
Real cedar milkshakes are rich in color, but over the years, they dry out and turn gray. They must also be maintained with fresh stains every few years. The vinyl siding is made into a thin board, which looks like a cedar wood ribbon board, and maintains its appearance without maintenance. You can also choose the color of the vinyl.
9) Traditional Shake (Straight Edge)
The straight-edged siding is exactly what the name implies. After the wall panels are installed, straight hatching will be displayed. Even if the board is textured, its edges are straight.
10) Hand-split Shakes (Staggered-Edge)
The siding with staggered edges looks like shingles split by hand, like the shaking of cedar. When using shingle siding, a single shingle will be installed, and the overall appearance shows complex shadow lines. Vinyl siding with staggered edges can be manufactured in the panel.
11) Half-round (Scalloped)
Sometimes called "fish scale" siding, they are semi-circular shingles that can give a picturesque appearance. They are particularly good on gables. Scallops have a sense of history and low gloss in appearance. Vinyl siding is provided in this profile.
12) Log Vinyl Siding
You can see the rustic appearance of the pvc siding with vinyl. The cabins are expensive and require extensive maintenance. However, you can choose vinyl pvc siding with wood grain style. The siding will not crack and the color will not fade.
In addition, vinyl pvc siding will not be moldy, and will not produce insects or moisture. It will maintain its color and withstand bad weather. With log vinyl siding, you can have the appearance of a log cabin without the cumbersome costs associated with materials and log installation.
As a professional vinyl pvc siding supplier, we can supply high quality vinyl pvc siding. Our products are efficient, cost effective and deliver more benefits. Welcome to choose us!