Product Details
East Building Exterior Plastic PVC Shutters are typically responsible for losing up to half of the energy it takes to keep your home cool in summer and warm in winter.
Shutters to your windows will greatly reduce your homes energy costs by adding a barrier of natural insulation. Not only that but will also protect your internal furnishings from UV exposure and fading.

Features:

● 100% Water Resistant
● UV Resistant
● Durable and easy to Install
● High Strength
● Luxuriant Color & Natual Designs
● Good Insulation
● Class A fire rating
● Rotproof
● Hygienic & Healthy
● Easy to clean
● Impact resistance
● Installed life expectancy of at least 10 years
● Excellent alternative to traditional timber.
Accessory: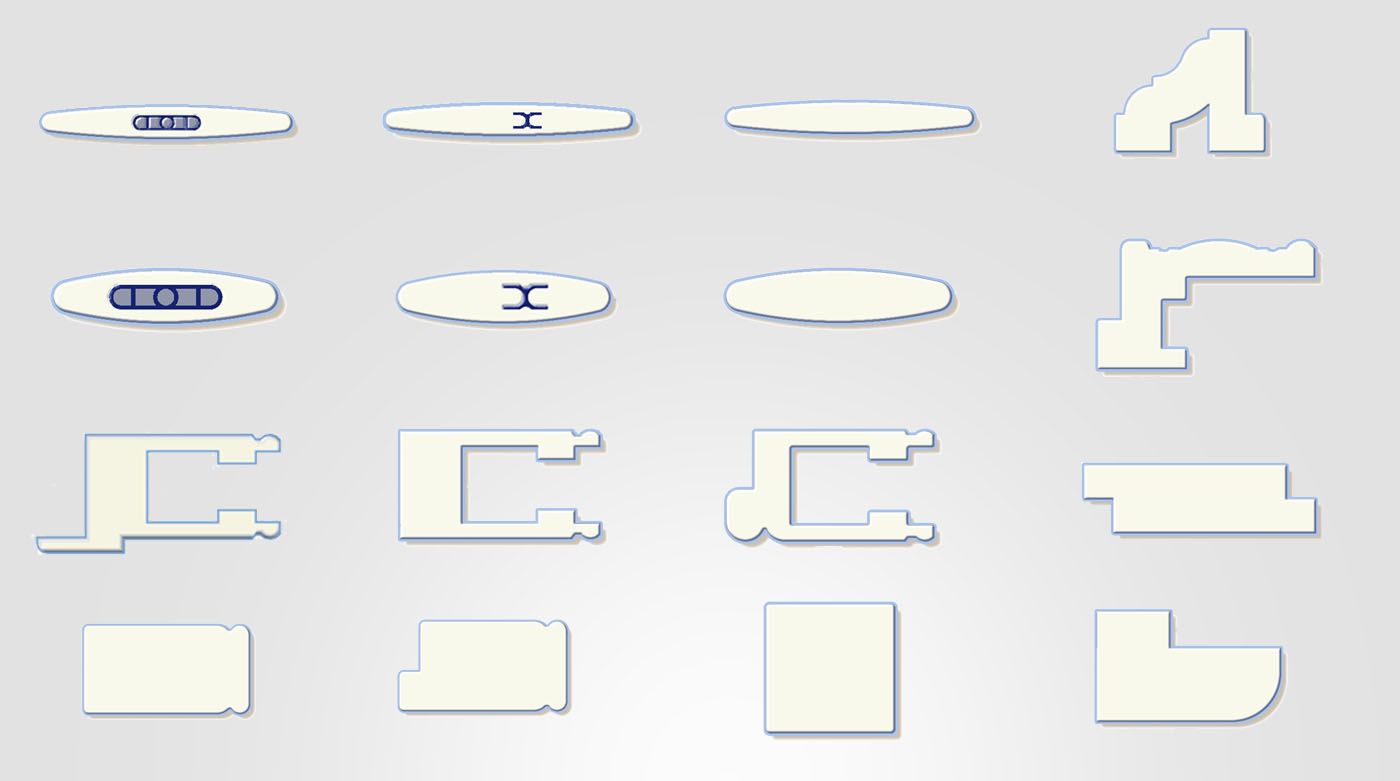 FAQ:
What is PVC Plantation Shutters
PVC (polyvinyl chloride) plantation shutters are designed to resemble timber shutters. This plastic is known for its durability and heavy, this added weight means PVC shutters are only available up to 700mm wide. They also are slightly less expensive than timber shutters, making them an option for those who are budget conscious.
Their solid construction and 2 layer paint finish is waterproof and ensures they won't crack or peel over time. This is why they are commonly used in wet areas where they come in direct contact with water, such as next to a shower. PVC shutters are UV protected so fading won't occur and they are fire resistant compliant.
With the chemical makeup of PVC high density foaming, there are some major things to know about when considering PVC types of shutters.
Longevity:
With a harsh climate, the number 1 we see with PVC shutters is their long longevity when exposed to the elements.
All our PVC shutter is treated with UV resistant paint, it will make sure your nice, bright white shutters keep for many years.
PVC foaming shutters are 30% times heavier than the traditional timber range or aluminum range shutters.
It is wise to thoroughly check the terms and conditions when buying our PVC shutters.
Toxicity:

PVC has been used for decades in all types of products from children's toys, to clothing, to a wide range of building products and materials. It has no volatility, toxic compound hazardous and carcinogenic Dioxins that is to humans, animals, and the environment.
In many hot countries like Australia and America, when shopping for shutters, you will no doubt be offered a PVC product as the ultimate solution. 95% of all shutter companies only sell a PVC product due to its low cost than aluminum, high margins, and mass production.
What is the hidden revealed?
If you are considering whether to buy PVC, timber, or aluminium shutters there are a few things you should be aware of before making your buying decision.
This is especially important if you live on that big island in the south pacific.
For example Australia, it is has a harsh environment.
Scorching sun, moisture and humidity, extreme UV exposure, huge swings of heat and cold, cyclones, hail and the list goes on.
So when choosing new window shutters for your home, or any type of window blinds, it is imperative to know which type of material will hold up best in the environment in which you live. Buying PVC shutters for your entire home can be costly.
PVC shutters VS Timber shutters
Timber is a 100% natural organic material that is known for its strength and longevity. Timber is reusable, recyclable and best of all, biodegradable.
In comparison to PVC, timber shutters require far less energy to produce and do not release any toxic chemicals into the air that we breathe either.
Also being a renewable resource, timber has much less impact on the environment when produced, compared to other products that are chemically produced.
The wood used for timber shutters supplied by our company is always sustainably sourced from registered sustainable forestry locations and always 100% certified hardwood.
Timber or PVC shutters – which type of shutter would be best?
Both timber and PVC shutters are popular forms of window treatment to use in the home. PVC shutters are a great product to use in wet areas that will be exposed directly to water, such as a shower. Windows is bathrooms are typically smaller which also ensures you don't need to sacrifice style due to panel configurations.
Timber plantation shutters are an excellent product for other areas of the home such as living rooms and bedrooms. They offer a high-quality appearance, value for money and are incredibly durable.
If you require shutters for internal use, we strongly recommend you buy a PVC product, or 100% hardwood timber product.
If you are buying shutters for external use then go with a high-quality, cyclone rated PVC as your material of choice.
Siding tool:

Siding Installation


Siding Installation.pdf
Catalogue


e-catalogue.pdf