As a PVC Panel Supplier, share with you.
The most common siding used in new homes may vary by geographic region, but vinyl and stucco are the most popular siding across the country. The most common exterior wall materials used in houses last year are vinyl and plaster, each accounting for 26%, followed by brick or brick veneer, accounting for 21%, and fiber cement wallboard (such as Hardiplank or Hardiboard) accounting for 20% .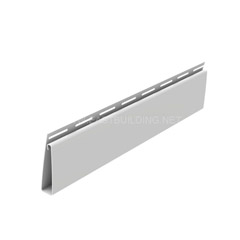 PVC Cladding Trim
The National Association of Home Builders reported that only about 1% of houses use wood or rock as their main exterior wall materials.
In the Mid-Atlantic and New England regions, 74% of new homes started using vinyl siding. However, in the Pacific, mountain and South Atlantic regions, the most commonly used exterior wall covering is plaster. In the central southwest, brick veneer is the most popular choice.
Our company also has PVC Cladding Trim on sale, welcome to contact us.