Americano, Canada, Dutch lap vinyl siding main colors to Chile, forest white 01, Adobe clay 60, warm sandwood 017 and Grey
Email us info@eastbuilding.net, get full set of vinyl siding, vinyl trims, wood grain cladding and swatch samples free.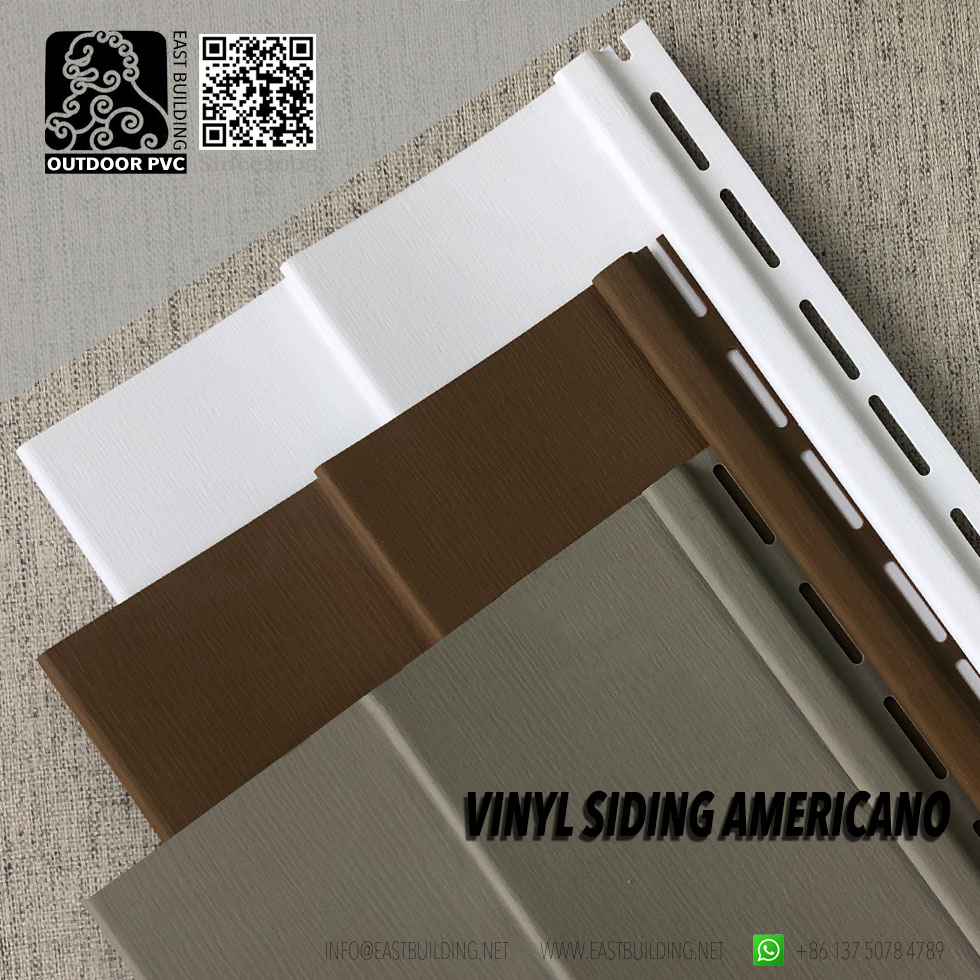 Seamos sinceros, a la hora de construir una casa usted quiere que sea fuerte y resistente, por eso la mayoría de las viviendas utilizan ladrillos y cemento o madera.
Por otro lado, también desea que tenga un hermoso diseño.
Al momento de elegir el revestimiento, la mayoría de la gente se decanta por la madera.
Lamentablemente muchas personas no se dan cuenta que este material cuenta con varias desventajas.
Principalmente requiere mucho mantenimiento y se pudre, perjudicando significativamente el aspecto general de la casa.
Por otro lado el revestimiento de PVC es muy superior a su contraparte de madera, ya que no se pudre.
Requiere menos mantenimiento y viene en gran variedad de colores y acabados que se adaptan a todos los gustos.
El PVC es resistente y liviano, muy versátil, estable e inerte (empleado extensivamente donde la higiene es una prioridad) y cuenta con muy buena longevidad/vida útil.
Por último este material es económico, reciclable y de alta eficiencia energética.